Financial Services and Retirement Planning

Raymond James Financial Services, Inc.
Every owner of a small business faces very real challenges. Whether your business is new, growing or mature, Raymond James can provide the kind of insight that helps you thrive.
Your business is unique. Your Raymond James advisor works with you as a partner in your success, taking the time to understand your financial situation, your business goals and your plans for your family's future. Work with an advisor who has experience addressing the issues whose resolution can make a real difference for your business - and your life.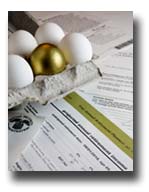 Why Use a Financial Planner?
Financial planning is serious business.
It has fundamental impact on you, your family and you business. For investors, today's environment is cluttered and chaotic. The economy is increasingly dynamic. Markets - and politics - are global. There are thousands of investments from which to choose. But most investors don't have the time or the inclination to become a financial analyst.
The right advisor will act as your trusted advocate in an environment of constant change. Raymond James advisors are intimately familiar with the products, plans and processes that can help you achieve your goals. With so much at stake, there's no better feeling than finding an experienced advisor you can trust.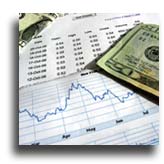 Why Chose Raymond James?
Individual investors gain great value from a financial advisor who is caring, professional and ethically strong.
The best advisors understand not just the markets, not just the intricacies of investment vehicles, but something every bit as valuable: they understand how difficult it can be for people to consider the future, accept risks and make hard choices about money.
When your family's legacy is at stake, there is no substitute for professional counsel that is reasoned, rational and scrupulously objective. That's why we give our advisors full freedom to make their own decisions on how best to serve their clients.
We don't set sales quotas for our advisors. We don't require them to push proprietary products - because that doesn't serve you. When you work with a Raymond James advisor, you're getting guidance that's truly unbiased. Discover the value of a long-term trusting relationship with your own personal advocate.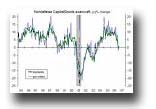 Contact Raymond James Today
Michael Hampton
5131 East Paris Ave. SE #10
Grand Rapids, MI 49512
616-974-3003